Asia is a hugely diverse part of the world and it is somewhere which can offer you so much as a budding traveler in your life. India has a vibrant culture and Bollywood, China has some stunning wildlife and amazing festivals, and places like Thailand are bustling with people all year long. Singapore is one of those places which is stunning to visit and it is a place which can offer something for everyone. Here is everything you should come and see in Singapore this year.
Marina Bay Sands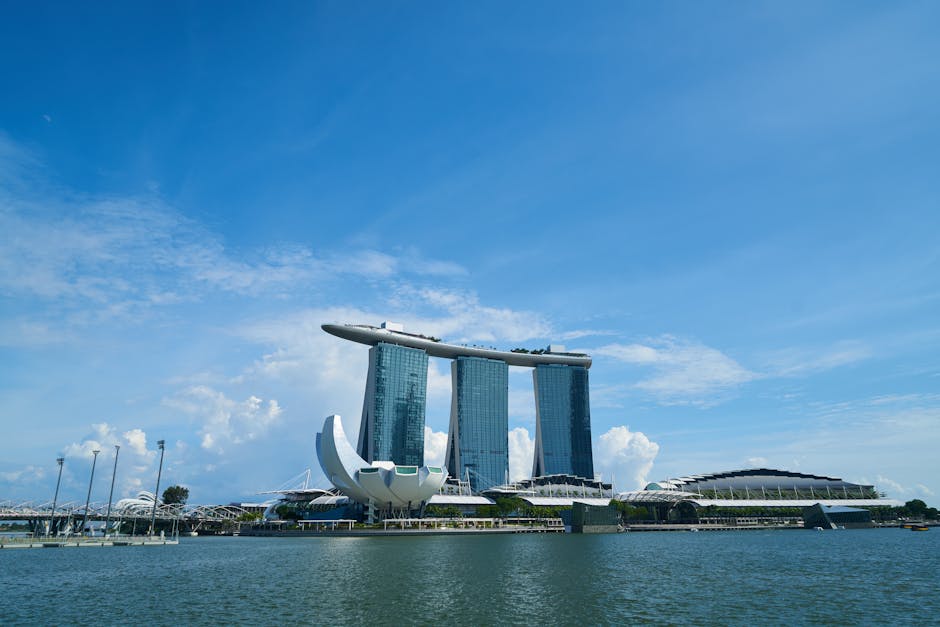 If you want to enjoy a luxury holiday with your family or friends this year. The Marina Bay Sands resort is an ideal place for you to come. Oh can enjoy a stay in a luxury hotel with a spa, you'll be able to visit the ArtScience museum during your stay and you will also be able to enjoy a trip to the SkyPark which offers a breathtaking view over the entire city of Singapore. Make sure you take your swimming gear with you because the SkyPark also has an infinity pool for you to relax in as you take in the view!
Bay East Garden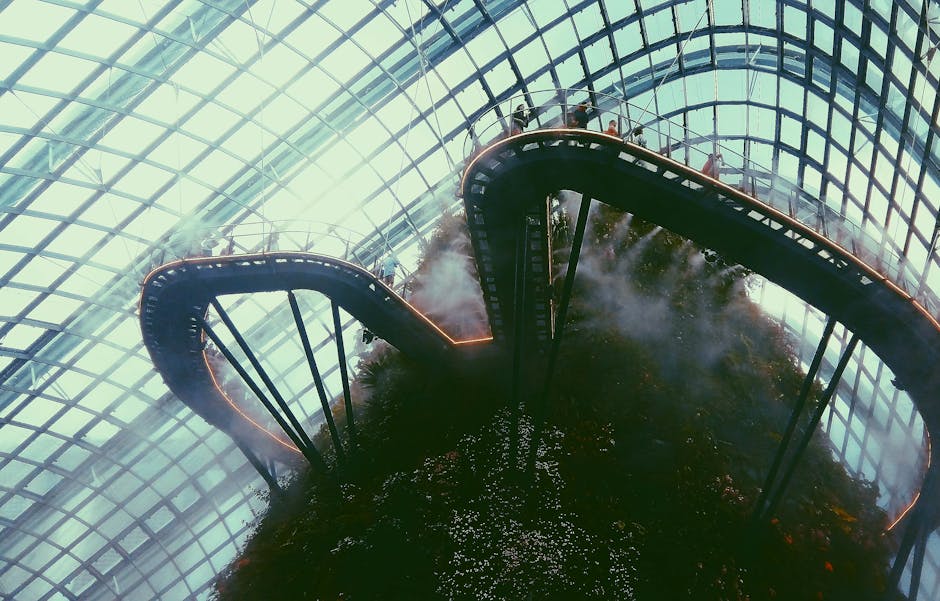 The Bay East Garden is a beautiful green space in the city which will allow you to feel as if you are in the middle of the countryside enjoying a breath of fresh air. The garden features so many species and varieties of plants which you can enjoy spotting, and during your visit, you simply cannot miss a visit to the Supertree Grove which houses a display of futuristic tree-like structures which provide some amazing benefits for the area and the city. You can also come to see the Cloud Forest Dome where you will be able to stand underneath the biggest indoor waterfall in the world. It is a truly wonderful place to visit and it is the ideal way to get away from busy city life for a short while.
Botanic Gardens
The Botanic Gardens is an area which is not the same as the Gardens we just mentioned, and these gardens actually earned a UNESCO world heritage site nomination. This botanic garden is an idyllic spot to come and get away from the city and enjoy the wilderness of what Singapore looked like back through its history. You will be able to walk around a beautiful garden spanning a long distance filled to the brim with native trees, shrubs, and flowers which will amaze and make you feel relaxed. The main feature of the garden which you can't miss is the National Orchid Garden which houses a huge range of orchid species and is truly unique to behold. You can also take a trip to the bonsai garden, Eco lake and also the sculptures on the grounds.
Singapore Zoo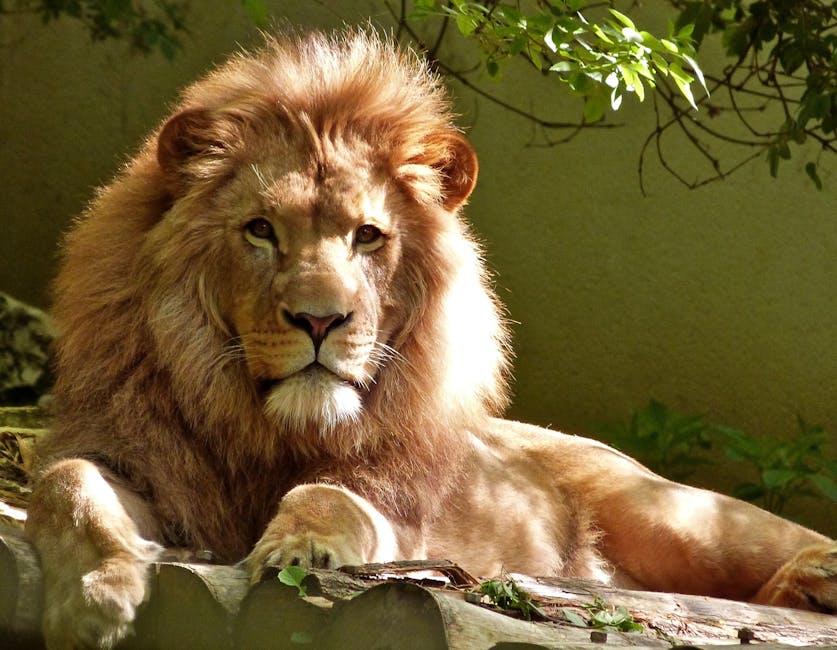 If you are deciding to stay in Singapore for a while, you can find a house for rent below 2k sgd and then take a much-needed trip to the Singapore Zoo. If you love to see animals of all shapes and sizes, the zoo is a must-see attraction for you while you are in the city. You can enjoy seeing orangutans swinging in the trees and eating bananas, you'll be able to see chimpanzees walking around and interacting with each other and there is a huge range of other animals in the park too. You can see white tigers, kangaroos, meerkats, zebras and even the Komodo dragon which makes a breathtaking view when you see its size and power. Enjoy a spot of food while you are there and you can also think about looking at some of the displays and shows they have during the week.
Orchard Road
If you always look forward to a good old shopping trip when you come away on holiday, Singapore has a treat in store for you and you will easily be able to spend a whole day in Orchard Road. The area of the city offers 22 different malls and 6 department stores and is the ideal place to come for a bit of retail therapy. You will also be able to enjoy a visit to the IMAX theatre and karaoke in the area so there is plenty of fun stuff for you to do during your day here!
Singapore Flyer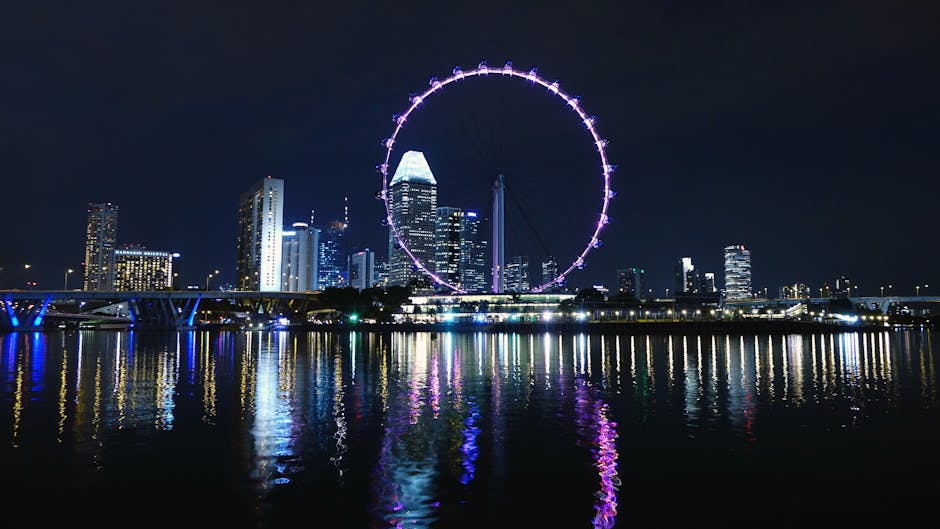 If you aren't afraid of heights and you enjoy being able to see the world from a birds-eye view there can be no better place for you to come and visit than the Singapore Flyer. This is a giant wheel which towers over the city and allows you to have a fun and unique experience while viewing the landscape around you. You will be able to have high tea in the sky and you can view the Spice Islands of Indonesia from the highest point in the sky. You should be able to get some great photographs of the journey and memories to bring home with you.
Raffles Hotel Singapore
If you want to enjoy the sort of luxury which men like Charlie Chaplin did as they visited hotels in the past, a trip to this stunning hotel is the ideal choice for you. The hotel is a 19th-century style and it brings a whole air of history and culture to anyone who stays here. You can enjoy a slap up meal with your family, visit the gardens on the founders and enjoy a little of the high life which many people lead.
Chinatown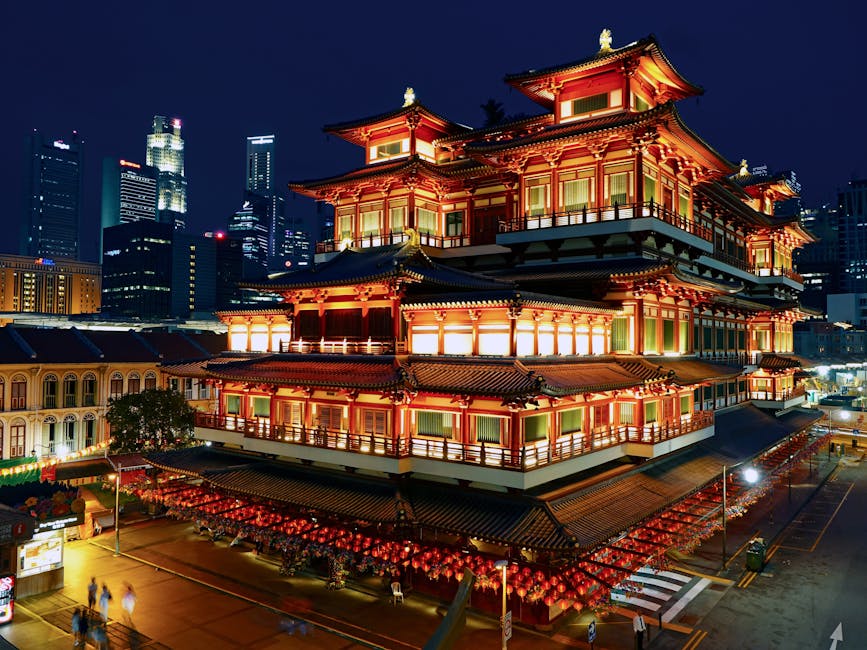 There is a Chinatown in almost every major city in the world, and this isn't surprising due to the immense culture, history, and cuisine which China has brought to every corner of the globe. If you've ever visited China, you'll know how amazing and vibrant the streets can be, and you will be able to get a good taste of this in Singapore's Chinatown. It will be a lively time as you head down the bustling streets and taste Chinese cuisine as well as see some of the unique cuisines on offer.
Night Safari Singapore
For any of you who want even more of a unique experience with the wildlife of Singapore and the world over, you can come to see the Night Safari which is put on in Singapore and allows you to appreciate nocturnal creatures. There are pangolin, lions, foxes, civets, wallabies and a huge range of different creatures who love to walk around during the night. It is a fun place to come for the day and it can give you a new found appreciation for different species.
Merlion Park
If you don't know what a Merlion is as a mythical creature- it is a creature which has the head of the lion and the body of a fish. The Merlion is a hugely famous mythical creature and taking a visit here will certainly allow you to get close and personal with one. Merlion Park is literally a pro to celebrate this creature as it also acts as a metaphor for the Singaporean people. They started off life as simple fishermen and the city grew and grew to what it has become today. A trip to the park will include a lovely stroll, a chance to get a photograph with the Merlion and also lots of places to sit down and look across the bay of Singapore in all of its beauty. It can be a wonderful place to come after a long week in the city if you fancy just getting away from the hustle and bustle for a short while.